Upgrade your business communication with a feature-rich IP PBX system.
Our industry-leading IP PBX, Xchange, comes with a powerful feature set that will instantly boost your organization's productivity by 75%. We have designed all our features to enhance team collaboration, call monitoring, and analytics, ensuring that your team can work more efficiently. With Computer Integration, you can take advantage of a wide range of Smart Extensions and Applications that will streamline your employee's workflow. Say goodbye to manual processes and hello to increased productivity and seamless communication. Xchange is here to revolutionize the way you work and help your organization thrive. Description not clear.




Gmail
Initiate a call from GMAIL


Slack
Initiate Calls & Multiparty Conference
MS Outlook
Initiate a call from Outlook


UCaaS – Unified Communication as a Service
Business Cloud Solution provides a comprehensive managed service for businesses. Our team can quickly set up a complete business phone system within 48 hours, catering to a wide range of extensions from 10 to 10000. Our premium plans offer advanced features such as Global Media transcoders and a Web Application Firewall (WAF), ensuring top-notch data encryption and security. With our solution, companies can efficiently manage their communication needs while safeguarding their valuable information.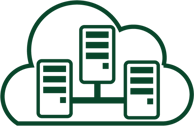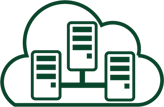 Smart Extensions (Android & IoS)
















Convert Existing EPABX to IP PBX
3rd Party CRM Integration
nteractive Voice Response (IVR)


99.99%** Service uptime throughout with High Availability dedicated support channel


Dedicated instance to ensure your data is always safe & secure.


50+ ready APIs to integrate Telephony with you CRM/ERP/ Ticketing system or any collaboration tools..
Work From Home Solution
In response to the increasing demand for work from home solutions, we are pleased to offer a comprehensive and efficient solution for your users. Our work from home solution provides a seamless and secure platform that allows your employees to effectively carry out their tasks remotely. With our solution, your users can access all necessary documents and applications, collaborate with team members, and attend virtual meetings with ease.
We understand the importance of maintaining productivity and efficiency while working remotely, which is why our solution is designed to optimize performance and ensure data security. Whether your users are working from a desktop, laptop, or mobile device, our work from home solution can be easily implemented and adapted to their specific needs. Experience the convenience and flexibility of remote work with our reliable and user-friendly solution.
The Entire Product at your Office
We offer a diverse selection of products, ranging from 50 to 1024 extensions, that can be seamlessly integrated into your office or premises network and are compatible with your current EPABX system. Elevate your existing infrastructure with cutting-edge features that will enhance its capabilities.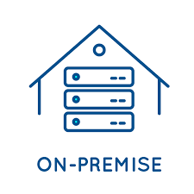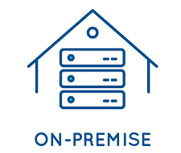 Multi-Office Connectivity
Cease squandering funds on investing in multiple PBXs, instead interconnect all of your branch offices into a unified system.
API & Integrations
We offer a plethora of more than 50 APIs that are readily available for seamless integration of Telephony into your CRM/ERP/Ticketing system or any other collaboration tools.
Call Billing
A comprehensive report outlining call billing, inclusive of data on trunk utilization, is readily accessible..
Existing EPABX Integration
Integrate with your existing Siemens, NEC, Panasonic, or any brand EPABX & continue to use your existing infra with Haloocom Features.
Dial Out Conference
This feature enables users to arrange a conference call by including attendees and specifying the date and time, with an automatic dial-out function for each participant in accordance with the set schedule.
Management Dashboard
Customized reports and analytics designed specifically for management to facilitate strategic planning and decision-making, ultimately leading to improved agent productivity.
We offer a comprehensive IP PBX solution that caters to your unique business requirements. Our cutting-edge PBX system is compatible with an array of telephones, including IP, Analog or GSM based models. With our technology, you can effortlessly connect between 10 and 10000 extensions as per your needs.
Transforming Businesses, Empowering People, Redefining Customer Experience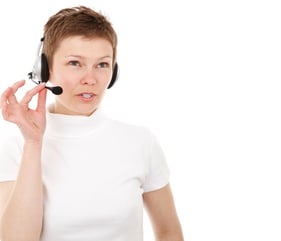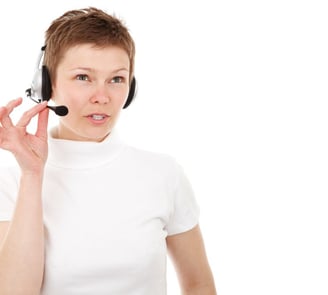 Please feel free to reach out to us for any of your business requirements. We are more than happy to provide you with our assistance and support. Whether you need help with outsourcing, IT solutions, or any other aspect of your business, we are here to help. Our team is experienced and knowledgeable, and we are dedicated to helping you achieve your goals. We understand the unique challenges that businesses face, and we are committed to finding the best solutions for you. Contact us today, and let us work together to ensure the success and growth of your business.