FNCEE Consult: Your Leading BPO & Procurement Services Provider
Outsourcing your procurement services to FNCEE Consult can greatly benefit your business. With our expertise and industry knowledge, we can streamline and optimize your procurement processes, leading to cost savings and improved efficiency. Our team of experienced professionals is dedicated to delivering high-quality services tailored to your specific needs.
By outsourcing your procurement services to us, you can focus on your core business operations, while we handle all aspects of procurement, including supplier management, negotiations, and contract administration.
Our extensive network of suppliers ensures that you have access to a wide range of options, enabling you to find the best products at the most competitive prices. Trust FNCEE Consult to handle your procurement needs, and experience the advantages of outsourcing with us.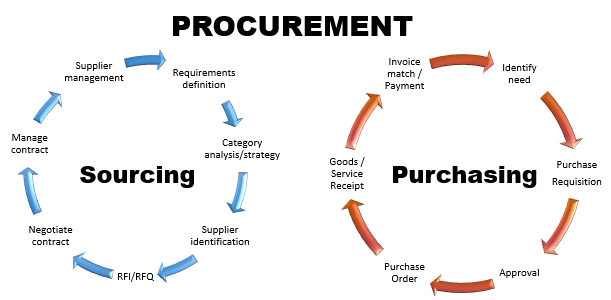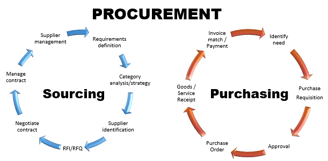 Supplier selection and evaluation
We offer assistance to our clients in the process of identifying and evaluating potential suppliers. Our goal is to help them make informed decisions by considering factors such as quality, cost, reliability, and other relevant criteria. By conducting thorough assessments, we ensure that our clients have a comprehensive understanding of the suppliers' capabilities and suitability for their specific needs.
Contract negotiation and management
We specialize in contract negotiation and management services, ensuring that the terms of your contracts are favorable and aligned with your business objectives. Our team of experts will diligently review and analyze every aspect of the contract, identifying any potential risks or discrepancies. We will then engage in strategic negotiations with the other party, aiming to secure the best possible terms for you. Once the contract is finalized, we will continue to oversee its implementation and ensure ongoing compliance. Our dedicated contract managers will handle all aspects of contract administration, including monitoring performance, resolving disputes, and initiating necessary amendments. With our professional expertise and attention to detail, you can trust us to effectively negotiate and manage your contracts, allowing you to focus on your core business operations.
Request for Proposal (RFP) management
If you are looking to save time and energy on creating Request for Proposals (RFPs) and managing the complex RFP process, look no further. We specialize in outsourcing these tasks, allowing you to focus on more important aspects of your business. Our team of experts is experienced in crafting comprehensive RFPs that capture all the necessary details and requirements. We understand that the RFP process can be time-consuming and overwhelming, which is why we are here to help. By entrusting us with your RFP needs, you can rest assured knowing that your RFPs will be handled efficiently and effectively. Don't let the RFP process bog you down, let us take care of it for you.
Purchase order processing
FNCEE Consult is a professional service provider that specializes in the creation and management of purchase orders for various goods and services. With our expertise and experience in procurement processes, we ensure that all purchase orders are accurately prepared and efficiently managed. Our team works closely with clients to understand their specific requirements and then develops customized purchase order solutions tailored to their needs. From the initial creation of purchase orders to the final delivery and invoicing, we handle every step of the process with utmost professionalism and attention to detail. By entrusting your purchase order management to FNCEE Consult, you can streamline your procurement operations, enhance efficiency, and focus on your core business activities.
Inventory management
Are you struggling to meet customer demand while also trying to minimize costs? Look no further! Our company offers a solution that allows you to outsource forecasting and effectively manage your inventory levels. By entrusting this task to us, you can ensure that your products are always available to meet the needs of your customers, without the worry of overstocking or understocking. Our team of experts will analyze market trends, customer behavior, and other relevant factors to accurately forecast demand for your products. This will help you optimize your inventory management, reduce wastage, and ultimately save costs. With our services, you can focus on what you do best while we take care of the logistics. Let us help you streamline your operations and achieve success.
Spend analysis
At Fncee Consult, we excel in analyzing your spending patterns and identifying potential areas of cost savings. Our team of experts meticulously scrutinizes every expense to uncover any unnecessary expenditures or potential areas for optimization. By closely examining your spend patterns, we can provide valuable insights and recommendations that can significantly reduce your costs without compromising the quality of your operations. Our data-driven approach ensures that we identify the most effective cost-saving opportunities tailored to your specific organization.
Supplier Relationship Management
We provide comprehensive support to our clients in building and nurturing strong relationships with their suppliers. Our dedicated team works tirelessly to monitor the performance of suppliers, ensuring that they meet the required standards and deliver on their commitments. In addition, we take pride in our ability to resolve any issues that may arise with suppliers, acting as a liaison between our clients and the suppliers to find effective solutions. With our expertise and experience, we help our clients streamline their supplier relationships, promoting efficiency and productivity in their operations. Trust us to handle all your supplier management needs, allowing you to focus on other core aspects of your business.
Getting sourcing right is a complex and intricate process that requires making numerous detailed decisions. For Chief Procurement Officers (CPOs), it can be challenging to acquire the necessary procurement skills, mitigate risks, enhance compliance, optimize processes, reduce transactional costs, and deliver top-notch service across their entire operation. In such instances, partnering with an external service provider may prove to be a more viable option.
Transforming Businesses, Empowering People, Redefining Customer Experience
Please feel free to reach out to us for any of your business requirements. We are more than happy to provide you with our assistance and support. Whether you need help with outsourcing, IT solutions, or any other aspect of your business, we are here to help. Our team is experienced and knowledgeable, and we are dedicated to helping you achieve your goals. We understand the unique challenges that businesses face, and we are committed to finding the best solutions for you. Contact us today, and let us work together to ensure the success and growth of your business.